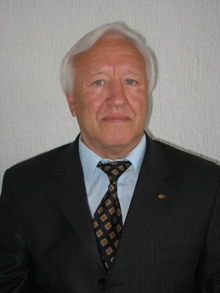 Chueshov Vladislav Ivanovich – Doctor of Pharmacy, Professor of the Industrial Pharmacy Department, Academician of the Academy of Sciences of Technological Cybernetics of Ukraine, Honoured Professor of the NUPh
Address:   Kharkov, Valentinovskaya str., 4 technological building
phone  67-91-51
tel.-fax: 67-57-97
Scientific profile: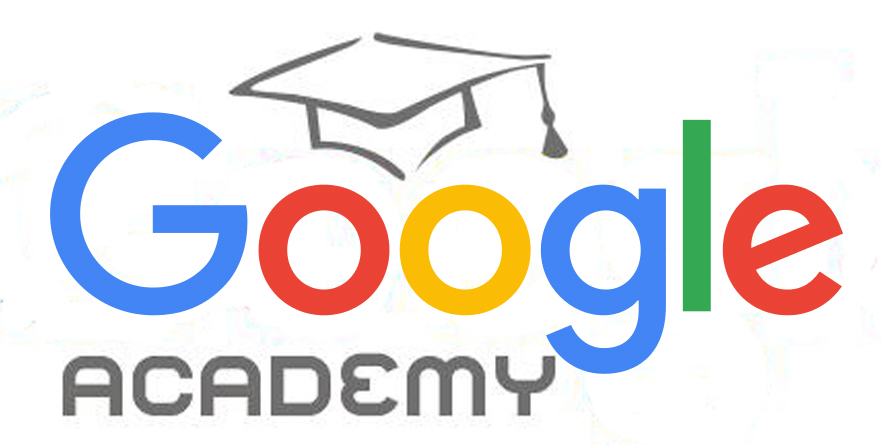 Vladislav Ivanovich Chueshov was born on March 2, 1942 in a.Verkhvya village, Orel region. In 1962 he graduated from the Kiev Pharmaceutical School, and in 1970 – Kharkov Pharmaceutical Institute. He worked as deputy pharmacy manager (in Kagarlyk , Kiev region).Since 1971 – a graduate student, since 1974 – an assistant lecturer at the department of pharmaceutical technology of drugs and since 1980 – associate professor of the department of chemist's technology of drugs, and from 1987 – head of the department of industrial technology of medicines, and from 2004 – head of industrial pharmacy department of National University of Pharmacy. Simultaneously, part-time he performed the duties of first the deputy dean, and then the dean of the Kharkov Pharmaceutical Institute (1979-1987), and the dean of the Industrial Pharmacy faculty of NUPh(1995-1996).
In 1974 he defended his thesis for the degree of Candidate of Pharmaceutical Sciences on the topic: "Physico-chemical and biopharmaceutical studies of modified aerosils for the purpose of their use for the preparation of emulsion ointment bases."
Doctoral thesis on the topic `Theoretical and experimental substantiation of the technology of foam aerosols of hemostatic, analgesic and antimicrobial action" defended in 1985 In 1987 he was awarded the title of professor. In 1994, he was elected an Academician of the Academy of Sciences of Technological Cybernetics of Ukraine. Scientific interests of V.I. Chuyeshov are devoted to the creation of semisolid drugs for the treatment of wounds, dermatological and other diseases. He trained 4 doctors and 27 candidates of pharmaceutical sciences. He is the author and co-author of over 300 scientific papers, 2 monographs: "Theoretical foundations of the synthesis of flexible preparations in the technology of biologically active synthetic substances" (1999), "Radiation exposure in the technology of phytochemical preparations" (2000), 3 textbooks: "Industrial technology of drugs" 2 volumes (1999, 2002), "Technology of drugs for industrial production" (2003), "Fundamentals of design of production in the chemical and pharmaceutical industry" (2004); over 20 tutorials, 15 copyright certificates, 5 patents. Works on the problem of search and application of excipients in medicines and creation of combined foam preparations in aerosol packaging, which show hemostatic, anti-inflammatory and antimicrobial effects. The author of ten medicines that are produced by the industry.
V.I. Chuyeshov combines pedagogical and scientific work with social activities: a member of the specialized council for defending candidate and doctoral dissertations at the NUPh, reads the course "Technology of finished medicinal products"; for 8 years he was the executive secretary of the Republican problem commission Pharmacy, a member of the technological commission of the Ministry of Health of Ukraine.For the contribution made to the development of the pharmaceutical industry , Professor V.I. Chuyeshov was awarded certificates of honor, honored professor of NUPh.
Scientific School:
doctors of science
Sakhatov Essen Sakhatovich (in 1995)
Zaitsev Alexander Ivanovich (in 2004)
Gladukh Ievgeny Vladimirovich (in 2005)
Chernov Andrey Nikolaevich (in 2010)
candidates of science
Kokanov Artyk Atabaevich (in 1991)
Caudon Rasphon (1991)
Sorokina Ella Vadimovna (in 1992)
Gladukh Ievgeny Vladimirovich (in 1992)
Dvornikov Kiril Ivanovich (in 1992)
Kerimov, T.A. (in 1993)
Spiridonov Andrey Vladimirovich (in 1993)
Saiko Irina Vladimirovna (in 1993)
Berdiniyazov N.M. (in 1996)
Lonin Alexey Yuryevich (in 1997)
Ruban Elena Anatolievna (in 1998)
Krutskikh Tatyana Vasilyevna (in 1999)
Kovalyov Viktor Nikolaevich (in 2001)
Zhukovina Olga Viktorovna (in 2001)
Spiridonov Sergey Vladimirovich (in 2001)
Bobritskaya Larisa Aleksandrovna (in 2001)
Ivanov Dmitry Alexeyevich(2001)
Zagoriy Gleb Vladimirovich (in 2004)
Donchenko Natalya Vasilevna (in 2005)
Gritsenko Vita Ivanovna (in 2005)
Shmyreva Julia Viktorovna (in 2007)
Kobets Yulia Nikolaevna (in 2008)
Kovalev Vladimir Viktorovich (in 2009)
Soldatov Dmitry Pavlovich (in 2010)
Stepanenko Sergey Vladimirovich (in 2010)
Pulyaev Denis Sergeyevich (in 2011)
Konyukhov Igor Vasilievich (in 2014)
developments, implementation, patents
s .USSR № 968910 from 06.22.1982. Antiseptics / G.S. Bashura, V.S. Dudnik, N.A. Lyapunov, I. Neumyvakin, Yu.V. Chernobay, V.I. Chueshov, G.N. Misenev.
s .USSR X ° / 1780746 A1 A61 K 9/16, 35/78. The method of obtaining granules of a drug that regulates metabolic processes in the myocardium / А.I. Tikhonov, L.I. Boguslavskaya, V.I. Chueshov, T.N. Budnikova, N.F. Komisarenko, A.I. Bereznyakova, S.Ya. Matvienko, I.B. Kopysheva: Kharkiv Pharmaceutical Institute.Claim No. 4873019/14 of 09/10/1990; Reg.15.09.1992
s .USSR № 1637085. dispersion medium for liposomes obtaining / I.L. Diky, V.D. Yakovenko, L.S. Strelnikov, V.I. Chueshov.
s .USSR № 482785-14056045. Method for encapsulating a quinquinosolone derivative in liposomes / L.S. Strelnikov, L.V. Trubnik, I.L. Diky, V.V. Biblik, V.I. Chueshov.
s .USSR X ° / 4839024-14 (634321). A method for increasing the specific activity of antibiotics / I.L. Diky, N.E. Sheveleva, I.Yu. Kholupyak, L.S. Strelnikov, V.I. Chueshov, M.M. Velyka, T.I. Kovaleva.
s .USSR Hm / 4883104/14 (110284).Phospholipid composition for the preparation of liposomes / I.L. Diky, Chueshov V.I.
State patent for invention number 32687A (A 61K 31/74).Publ .15.02.2001.- No. 1.A method of obtaining a complex drug based on synthetic aluminosilicates. / Zhukovina OV, Zaitsev A.I., Zhukovin V.I., Dikiy I.L., Chueshov V.I., Geyderich O.G., Timanyuk V.N.
State patent for invention number 40451A. Appl.16.07.2001./ LA Bobritskaya, V.A. Zabolotny, V.I. Chepelyuk, A.I. Tikhonov, V.I. Chueshov , O.V. Suprun et al./ A method of obtaining an encapsulated form of a pharmaceutical preparation.
State patent for invention number 45735A. Appl.15.04.2002./ SI. Merzlіkіn, V.P. Chernih, V.V. Poltorak, O.I. Gladkikh, V.I. Chueshov, P.D. Pashnev / Antidiabetic medicine"Dіakamf", possessing sugar-lowering, antidiabetogenic and antioxidant action.
State patent for invention number 47580A. Appl.15.07. 2002/ I. Tikhonov, P.D.Pashniev, T.G. Yarnikh, A.A. Sichkar, P.P. Pashniv, O.E. Bohutska, S.O.Tikhonova, V.I. Chuyeshov, V.T. Milsky, N.V. Totska / animal care product for prophylaxis and treatment of postnatal endotherms "Antisept FD".
Patent of Ukraine for invention No. 72669 Bul No. 3 03/15/2005 / G.V. Zagoriy, O.V.Chuyeshov, Yu.V. Fedorchuk, O.A. Ruban, V.I. Chuyeshov, L.V. Yakovleva, S.O.Tikhonova, Yu.M. Dobrovolsky, N.І. Filimonova, V.M. Grudko / "Pharmaceutical Composition" Miramef "with anti-allergic, anti-inflammatory, reparative and anti-bacterial action".
Patent of Ukraine for invention No. 72670 Bul No. 3 03/15/2005 / G.V. Zagoriy, N.M. Berkalo, O.A. Ruban, V.I. Chuyshov, L.V. Yakovleva, S.O. Tikhonova, Yu.M.Dobrovolsky, N.І. Filimonova, V.M. Grudko / "Pharmaceutical Composition" Venohepar "for the treatment of chronic venous insufficiency and its complications".
Patent for useful model №27653 / Domar N.A., Sichkar A.A., Kislichenko V.S., Kuznetsova V.Yu., Pashnev P.D., Dikiy I.L., Bashura OG, Chuyeshov V.I., Bogirov DA / Pharmaceutical composition for prophylaxis and correction of immune-deficiency states / MPC (2006) AK61K 9/00, AK61K 31/7064 (01.2006)
Publishing activity:
Textbooks:
Industrial technology of medicines: basic textbook for stud. of higher. pharmac. educat. est. (pharm. faculties) / Ie.V. Gladukh, O.A. Ruban, I.V. Saiko [et al. .] .; Ed.Ie.V. Gladukh, V.I. Chuyeshov. – Ed. 2nd, corr. and supplem. – H.: NUPh: Novy Svit-2000, 2018. – 526 p.
Technology of medicines of industrial production (v. 2 of 2-x). Chuyeshov V.I., Gladukh Ie. V., Saiko I. V., Lyapunova O. O., Sichkar A. A., Krutskih T. V., Ruban O. A. H .: NFaU; Zolotoi storinki, 2013. – 638 p.
Technology of medicines of industrial production (Vol. 1 of 2). Chuyeshov V.I., Gladukh Ie. V., Saiko I. V., Lyapunova O. O., Sichkar A. A., Krutskih T. V., Ruban O. A. H .: NFaU; Zolotoi storinki, 2012. – 694
Industrial technology of drugs in 2 volumes in 2002Technology of medicines of industrial production 2003 .Fundamentals of mechanization of chemical and pharmaceutical production (2002) Fundamentals of design of production in chemical, pharmaceutical and biotechnological industries (2004)
Industrial technology of drugs in 2 volumes 1999
Practical guidances
practical guidance to laboratory studies of the topics "Industrial production of semisolid dosage forms" 2006
practical guidance to laboratory studies on topics "Industrial production of extraction preparations" 1999
practical guidance to laboratory studies of the topics "Industrial production of sterile dosage forms" 2006
practical guidance to laboratory studies of the topics "Industrial production of hard dosage forms" 1999
practical guide `Technique and technology of the industry» 2002 Course and diploma design.2000
Industrial technology of medicines production Journal for laboratory work.(2005)
Tutorials
The manual for the course "Theoretical Foundations of Pharmaceutical Technology" for students of 3rd full-time and 4th corr. years IP. (2007)
Fundamentals of Biotechnology (1995)
Regulatory and technical documentation and state inspection of the quality of finished medicimes in pharmaceutical production (2005)
Industrial Biotechnology (2001)
New technologies in pharmaceutical production (2001)
Equipment and fundamentals of design in chemical and pharmaceutical production "(2002)
Technology of biologically active substances p.2 (2002)
Small-scale production of finished therapeutic products (2003)
Quality Improvement Techniques (2004)
Industrial Drug Technology – Tutorial for Laboratory Work (2005)
Disciplines that are taught at the department
Aspects of the creation of therapeutic agents Introduction to the specialty
Project in specialty
Theoretical foundations of pharmaceutical technology
Industrial Technology of Pharmaceuticals
Equipment and design of chemical and pharmaceutical industries
Technology of medical preparations of industrial production
Technological aspects of improving the quality of ready medicines
Pharmaceutical Production Technology
Technology of drugs in the field conditions
World technologies in pharmacy
Techniques and technologies of the area
Systems of technologies
Modern pharmaceutical technology
Counterfeiting drugs