On the eve of the favorite since childhood holiday that is full of fabulous glow of Christmas trees, joyful mood and warmth of family meetings, I want to find particularly warm and kind words and welcome the University staff.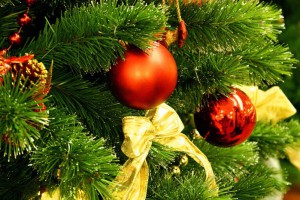 We have managed the most essential – to save the unique work collective, to increase the number of students, multiply achievements and glory of the National University of Pharmacy! National University of Pharmacy – is the university of European level, it is power and strength, intelligence and culture. In 2013 the University was honored to join the European University community – Magna Charta of European universities.
All the achievements and accomplishments would simply not be possible without your support. Low bow to you and boundless gratitude for the excellent work and a pure heart! On the New Year Eve it is traditional to make a wish, make new plans, and I sincerely wish that all the good intentions and ideas are embodied in our lives.
My dear colleagues and friends! With all my heart I wish health, peace, happiness and prosperity to you and your families.
Let the joy of the New Year's holiday, light and purity of Christmas be in your heart all year and lifelong. May peace, mercy, faith, hope and love be with you all.
  Sincerely yours,
Rector                                                      V.Chernykh