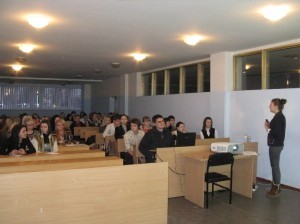 I am sure you know that the Students' Parliament works at NUPh. And even if you haven't been lucky enough to become its member yet, you have a brilliant opportunity to familiarize with the full report on parliament's work over the year and take part in social life of the native university by voting in Student parliament council elections. Though this year you already had this opportunity.
Yes, on December, 7 the summary and electorial conference of the Student Parliament with further elections of the council, its head and secretary.
So, the NUPh Student Parliament council in  2011/2012 academic year consists of:
Duyun Darina – 3rd year. EP 1 – head of the informational sector;
Platonov Mykhaylo – 4th year Ph 15 – cultural-mass sector;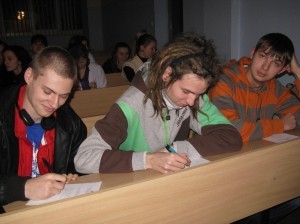 Mayboroda Olena – 4th year Ph SSO 2 – head of the educational and scientific sector;
Matiyash Olga – 4th year CPh 2 – head of the volunteering sector;
Ignatenko Mariya – 3rd year Ph 10 – secretary of the Student Parliament;
Bondarchyuk Iryna – 4th year CPh 2 – head of the Student Parliament, head of the sports section.
On behalf of the Student Parliament I express gratitude to our honorable rector Valentyn Petrovych Chernykh, vice-rector Karyna Andriivna Ivanova, deans and employees of deans' offices, representatives of the NUPh student community, and guests for participation and assistance in organization of the conference!
Sincerely yours, Iryna Bondarchyuk