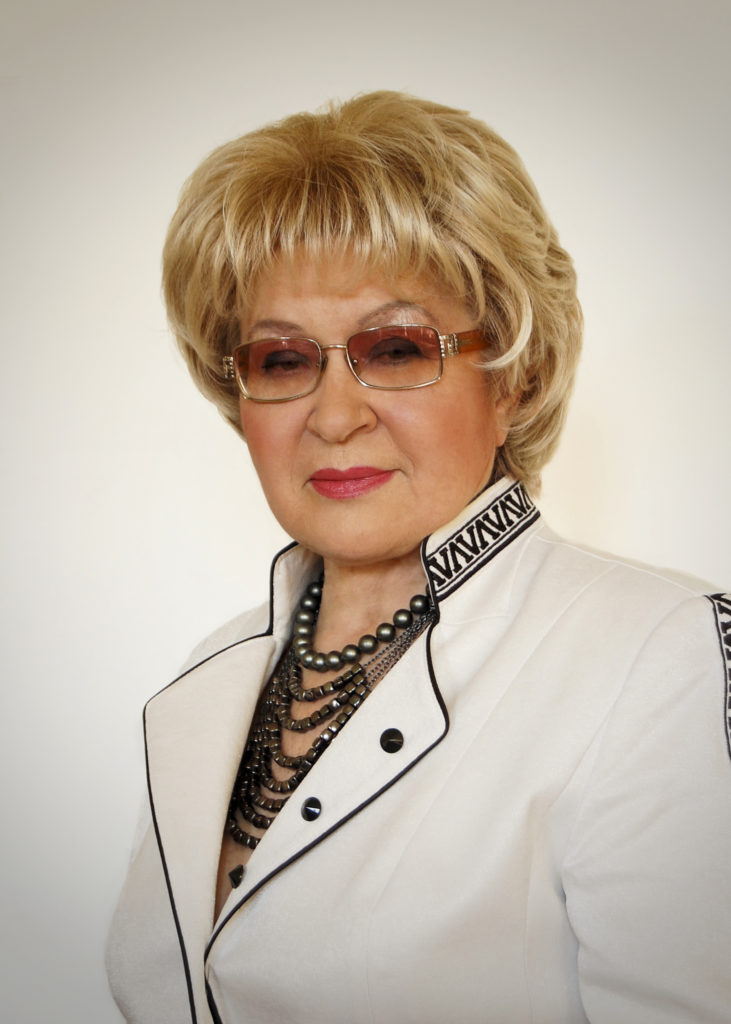 Address: 61002, Kharkiv, Kylikovska st., 12
Phone 057-706-30-60
E-mail:  farmacol@nuph.edu.ua
Link to profile:
Biography
She was born on January 27, 1939 in the Omsk Region (Russia). She entered the Ternopil Medical Institute in 1958, and she graduated in 1964 with a degree in General Medicine, qualification attending physician. She was a doctor at the Ternopil Regional Hospital from 08.1964 to 06.1965. She was a postgraduate student of the Ternopil Medical Institute from 09.1966 to 08.1969. She held a position of the First Vice-Rector for scientific of the Kharkov Pharmaceutical Institute from 09.1976 to 12.1984. She was head of the Pharmacology Department of the National University of Pharmacy from 12.1984 to 12. 2011. She was became PhD of medical sciences in 1969, doctor of Medicine in 1974. She was awarded the academic rank of professor in 1980.
Personal achievements
Honorary Professor of NUPh
Honorary Professor of Ternopil Medical University,
Honorary title "Honored Worker of Education of Ukraine"
Badges of "Excellence in Health"
Numerous diplomas of the Ministry of Health of the USSR, Ukraine and the Supreme Council of Ukraine
Diplomas in nominations of the competition "Higher School of Kharkiv region – the best names" and the Ukrainian Pharmaceutical Association
Award of the Ministry of Education and Science of Ukraine among higher and secondary institutions of Ukraine
Social activity
Expert of the international association (China) for the exchange of specialists.
Head of the regional department (Kharkov) of the Pharmacovigilance Department of the Ministry of Health of Ukraine.
Scientific school
students: 70 candidates and doctors of science
scientific works: more than 1000 scientific works, among which 350 copyright certificates, 13 monographs, 9 textbooks on pharmacology
Development: more than 20 drugs
Patents: 28 patents of Ukraine
Grants: 2 grants
Membership in specialized organizations: 
Member of the Regional group for the monitoring of the side effects of drugs SEC of the Ministry of Health of Ukraine;
Member of the Regional Department of the All-Ukrainian Public Organization "Association of Pharmacologists of Ukraine";
Member of IUPHAR;
Member approbation of the Commission of the NUPh;
Member of the Specialized Academic Council of the NUPh;
Prof. Drogovoz read a course of lectures from pharmacology.