Exhibition activity of the NUPh
The NUPh is actively involved in international, national and regional exhibitions and competitions, where it representing its achievements.
This vector of activity assigned to the Department of Public Relations and Press of the NUPh.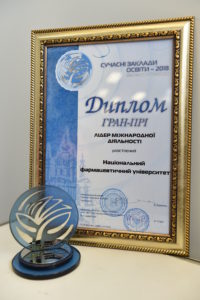 The 9th Annual Exhibition "Modern Educational Institutions – 2018" and the 7th Exhibition of Education abroad "World Edu" took place in Kyiv on March 15-17, 2018.