Dear faculty members, staff, students and postgraduate students!
The International Relations Department informs you on the opportunity to participate in the Erasmus + Programme. Learn More
History of the NUPh participation in Erasmus + Programme
The Department of Academic Mobility informs that in 2018 NUPh received grants for academic mobility.

The planned term  for projects implementation within  the EU ERASMUS + grant program is : 2018-2019 academic year (September 2018 – September 2019)
This time  the following foreign universities have become NUPh partners in the framework of  КА107projects of credit mobility: 

LITHUANIAN UNIVERSITY OF MEDICAL SCIENCES (KAUNAS)
Below you can see number and kinds of mobility planned :
From NUPh to Kaunas:
– 1 postgraduate  – scientific internship (6 months.)
– 1 lecturer – giving lectures (5 days)
From Kaunas to NUPh:
– 1 lecturer –  giving lectures (5 days)
– 2 students  –   education  (autumn semester  2018-2019 academic year)

MEDICAL UNIVERSITY  – VARNA (BULGARIA)
Below you can see number and kinds of mobility planned :
From NUPh to Varna:
– 2 lecturers – giving lectures (5 days)
– 2 members of staff – experience exchange (internship / education) – 5 days
From Varna to NUPh:
– 2 lecturers –  education  / practical training
– 2 members of staff –experience exchange (internship / education) – 5 days

WARSAW MEDICAL UNIVERSITY (POLAND)
 Planned number and types of mobility (answer is expected from the ERASMUS + National Agency, Brussels).
Dear students, post graduate students and young scientists from the National University of Pharmacy!
  Department of academic mobility of NUPh informs you of the opportunity to participate in the training program Erasmus + (called "zero" grants), which are held in all European universities which signed theErasmus 
Charter,  which means they may be potential partners of  NUPh for  Grant Academic Mobility Programs.  Participation in such events provides a great  opportunity for direct contact with the representatives of international services and departments of European universities, discussion of issues of  interinstitutional agreements within Erasmus +, receiving examples of documents necessary for implementation of such programs.
So, you are welcome to join the team of NUPh "ERAZMUS +" !!
Visiting Faculty Program at the Weizmann Institute of Science
The Visiting Faculty Program aims to attract recently tenured (or tenure track) academics from around the world for visits (of one month to three months) to the Weizmann Institute for the pursuit of collaborative research. The principle aim of the program is to form ties with young individuals whom it is hoped will develop in the future into leaders in their fields. Fellows accepted to the program will additionally be expected to give seminars or mini-courses thus contributing the enrichment of graduate student's education
Application deadline:  March 31 or September 30
E-mail:  visiting.proposal@weizmann.ac.il
King Abdullah University of Science and Technology (KAUST) Fellowship for PhD and MS/PhD Program for Spring and Fall 2019
Location: Thuwal, Saudi Arabia
Entrance Requirements: a minimum TOEFL score of 79 on the IBT (Internet Based Test) or 6.0 on the IELTS (International English Language Testing System)
Fellowship includes: full tuition support, monthly living allowance (ranging between $20,000-30,000 annual), housing, medical and dental coverage and relocation support
Application deadline: December 1, 2018
Tel. (9662) 646 6833 / 6835
Fax. (9662) 646 6887
E-mail: scholar@isdb.org
Website: www.isdb.org
The Masdar Institute Scholarships for Master's and PhD Programs
Location: Abu Dhabi, United Arab Emirates
Four types of scholarships: the Masdar Institute Scholarship, IRENA Scholarship, Toyota Scholarship and the ICT Fund Scholarship
E-mail: info@masdar.ac.ae
University of Amsterdam Excellence Scholarship
Location: Amsterdam, Netherlands
Level: Master's Program
Specialties: Child Development and Education; Communication; Economics and Business; Humanities; Law; Psychology; Science; Social Sciences
Scholarship amount: €25 000 (tuition and living expenses for one academic year)
Eligibility: Non-EU students from any discipline who graduated in the top 10% of their class
Application procedure: applications should be submitted to the Admissions Offices of the Graduate Schools
E-mail: servicedesk-fs@uva.nl
Boston University's TRUSTEE SCHOLARSHIP
Specialties: variety of specialties
Deadline: 1 December 2018
Eligibility criteria: application to Boston University; completed equivalent of the United States secondary school education (approximately 12 years of formal education starting at age six) or are a GED recipient or completed a secondary school equivalency exam
Scholarship covers: full undergraduate tuition plus the University orientation and mandatory undergraduate student fees
Information for international transfer students
E-mail: intadmis@bu.edu
Training Program "Volunteering Agents"
Duration: 9 months
Requirements for candidates: age from 18 years; absence of membership in any political party
Registration fee: 250 UAH
Participation conditions: all expenses for accommodation, meals and transportation during the training modules are covered by the organizers; participation in all training modules is compulsory; modules last 2 days once a month on weekends.
Email: agents@volunteer.country
Scholarships at the University of the People (UoPeople) – the world's first accredited online university
Tuition: free of charge (The university also does not charge for tuition materials and for registration). Students need to pay only for exams. The fee is charged at the end of the course (not at the beginning of the study). However, for students who cannot afford to pay for exams, the University offers a number of scholarships:
Emergency Refugee Foundation Scholarships Aid – for all students
Fondation Hoffmann Scholarship – for all students
UoPeople General Scholarship – for all students
E-mail: admissions@uopeople.edu
3rd International Staff Training and Teaching Week 2019 'Intercultural Competences: Importance and Impact' under the Erasmus+ program
Location: Kaunas, Luthiania – The Lithuanian University of Health Sciences (LSMU)
Dates: 6-10 May 2019
Target group: teachers and staff
Participation fee: zero grant (participation and excuraion program is free of charge, discount for accomodation, travel expenses are covered by participants)
Programme: includes individual teaching activities (for teachers), lectures, workshops (for staff), interactive games and networking, cultural and social events (Festival of Lithuanian Taste and trip to the medieval city of Trakai)
Registration: bit.ly/registration-May6-10
Registration deadline: 1 March, 2019
More information: http://www.lsmuni.lt/en/front/news-and-events/
Erasmus+ Master programme MARIHE on Higher Education, Research and Innovation
Duration: 2-year full time study
Location: Europe and Asia
Deadline: December 5, 2018
Admission Requirements: first university degree (at least a Bachelor Degree issued by a university, quantified as three years of studies corresponding to 180 ECTS); strong motivation and interest to learn and work in the field of development and management of research and innovation in higher education; sufficient knowledge of English for academic purposes proved by an English language test certificate
Guidelines
http://www.marihe.eu/images/marihe/2018/MARIHE_Guideline_for_Applicants_V.1_2018.pdf
E-Mail: marihe@donau-uni.ac.at
Website: www.marihe.eu
Facebook: https://www.facebook.com/marihe.MSc.Erasmus.Mundus/
Scholarship Awards within the Foreign Development Assistance Programme from the Government of the Czech Republic
Types of scholarships:
1) Master study programmes plus one-year preparatory course of the Czech language (which is combined with other field-specific training). Government scholarships of this category are awarded to graduates from Bachelor's degree courses who can enrol only in study programmes in which instruction is given in the Czech language. Depending on the subject area, applicants are normally required to sit entrance examinations at the higher education institution concerned. Successful passing of entrance examinations constitutes a precondition for the scholarship award;
2) Master study programmes or Doctoral study programmes. Government scholarships of this category are awarded to graduates from Bachelor or Master study programmes, respectively, who enrol in study programmes with instruction in the English language.
Stipendium Hungaricum Scholarship Programme
Application procedure: the package of documents must be submitted electronically and send a printed version to the Ministry of Education and Science of Ukraine, because it nominates the participants, which then are elected by the Hungarian universities. A candidate can apply for three programs at most.
Study programs : http://studyinhungary.hu/study-in-hungary/menu/stipendium-hungaricum-scholarship-programme/sending-partners-and-available-study-programmes.html
Application deadline: 15 January 2019
Skype: stipendiumhungaricum
E-mail: stipendiumhungaricum@tpf.hu
Tel.: +36 (1) 236-5040
Summer program for young scientists in Austria
Location: Laxenburg, Austria (International Institute for Applied Systems Analysis)
Dates: June 1 – August 31, 2019
Participation fee: free of charge, but participants must pay for accommodation, meals, travel expenses, medical insurance.
The university offers scholarships to candidates from Ukraine. The scholarship amount is different for citizens of different countries (the average scholarship is 1310 € and the flight expenses)
Requirements for participants: PhD students (ideally about 2 years prior to receiving their PhD) working on a field compatible with ongoing research at IIASA
Deadline: January 11, 2019
Program types: Air Quality and Greenhouse Gases, Advanced Systems Analysis, Ecosystem Services and Management, Energy, Evolution and Ecology, Risk and Resilience, Transitions to New Technologies, Water, World Population
Tel.: +43 (0) 2236 807 436
E-mail: cofaleks@iiasa.ac.at
Chancellor's International Scholarship at the University of Warwick
Location: Coventry, Great Britain
Specialties: any specialty of the University of Warwick
Eligibility: applicants for a Chancellor's International Scholarship must also be applying for a PhD at the University of Warwick
Scholarship amount: the full payment of overseas tuition fees (worth £22,860); a maintenance stipend
Length of funding: 3.5 years
Application deadline: 18th January 2019
Tel.: +44 (024) 7657 5533
E-mail: graduateschool@warwick.ac.uk
Location: Squamish, Canada
David Strangway Award for Excellence (full tuition for 4 years): its purpose is to make Quest's unique education available to outstanding students regardless of background, country of origin, or ability to pay. Recipients will have achieved very high levels of academic excellence combined with an outstanding record of leadership and service.
2018-19 Student Leadership Scholarship ($5,000 to $25,000/year): for students with outstanding skills and leadership in their school, community, or in an area such as online or other activism.
The Leaders in Elite Athletics & Performance (LEAP) scholarship ($10,000/year): for athletes and performers at the professional or elite level.
E-mail: admissions@questu.ca
Prizes and grants from Google Science Fair
Country: USA
Number of prizes and grants: 179 ($ 50,000 study grant; opportunity to take part in the research expedition + $ 15,000 study grant; $ 15,000 study grant + sea trip with famous scientists from around the world; $ 15,000 study grant + excursion to Virgin Galactic company, trip to Google headquarters, etc.)
Requirement for participants: age 13-18
Deadline: 12.12.2018
Swiss Government Excellence Scholarships for Foreign Scholars for the 2019-2020 Academic Year for young researchers from abroad who have completed a master's degree or PhD
PLEASE NOTE: The application process for a Swiss government scholarship is free of charge. An applicant you are responsible for finding a suitable research supervisor (professor). Swiss government scholarships are offered by the Federal Commission for Scholarships for Foreign Students exclusively via Switzerland's official diplomatic representations in the applicants' countries of origin.
Submission deadline: 5 December 2018
E-mail: kie.vertretung@eda.admin.ch
Tel: 00380 44 281 61 35
Web: https://www.eda.admin.ch/kiev
Postdoctoral Fellowships from the Polonsky Academy at the Van Leer Jerusalem Institute
Location: Jerusalem  Israel
Scientific direction: humanities or social sciences
Duration: 5 years
Annual stipend: $40,000
Eligibility: applicants who were awarded a Ph.D. on or after October 1, 2012
Application deadline: January 7th, 2019
PhD Fellowships from the Boehringer Ingelheim Fonds 
Application deadlines: 1 February, 1 June, 1 October of each year
Legibility: outstanding junior scientists who wish to pursue an ambitious PhD project of approximately 3 years in basic biomedical research in an internationally leading laboratory; European citizens working in Europe or overseas, non-European citizens pursuing their PhD project in Europe (not more than 6 months); preliminary project results are not expected from applicants
E-mail: secretariat@bifonds.de
Fully-funded PhD positions at the Max Delbrück Center for Molecular Medicine
Location: Berlin, Germany
Eligibility: candidates who have completed or are in the process of completing a Master degree in chemistry, biology, informatics, or some related field
Duration: 3 years (all PhD researchers are expected to complete their doctoral research and thesis in 4 years)
Salary: competitive to national standards and there are no tuition fees
E-mail: phdmdc@mdc-berlin.de
University Graduate Scholarships at College of Europe, 2019-2020
Open to: university graduates coming from European Neighbourhood Policy (ENP) – Algeria, Armenia, Azerbaijan, Belarus, Egypt, Georgia, Israel, Jordan, Lebanon, Libya, Moldova, Morocco, Palestine, Syria, Tunisia and Ukraine
Scholarship covers: academic expenses, accommodation, meals and travel costs
Description: College of Europe is offering large number of scholarships for university graduates coming from European Neighbourhood Policy countries. These scholarships will be awarded to pursue postgraduate studies during the academic year 2019-2020. The College is a private university/institution and can rely on an extensive network of contacts in European institutions, national administrations, international organisations, European universities and professional circles.
Eligibility: a Bologna Master's degree, or a pre-Bologna equivalent degree, or a final university degree and at least 240 ECTS credits acquired in the course of one's university studies. Holders of a Bachelor degree are also eligible provided they demonstrate strong qualification in relation to the academic programme for which they apply.
Working languages: English and French
Application deadline: 16 January 2019
Tel.:  +32 50 47 71 11
E-mail: info@coleurope.eu
MD Fellowships from the Boehringer Ingelheim Fonds 
Legibility: outstanding medical students
Minimum duration of scholarship: 10 months
Scope: basic biomedical research
Amount of scholarship: 1150 – 1600 euros monthly
Application deadline: any time (three months prior to the planned commencement of the fellowship)
E-mail: secretariat@bifonds.de
The Global Undergraduate Exchange Program 2019-2020 of the the U.S. Department of State's Bureau of Educational and Cultural Affairs
Conditions: training for one semester without a degree in the United States Universities in any specialty (in jurisprudence or medicine specialties are offered to study only basic courses).
Selection criteria: academic success, leadership potential, knowledge of spoken and written English, motivation, social activity
The program covers: travel costs to / from the US, training at the American University, accommodation and food, medical insurance, necessary tutorials and a monthly scholarship.
Requirements for candidates:
Ukrainian citizenship, residency in Ukraine and enrollment in the higher education institution of Ukraine (full-time studies at the baccalaureate program, not graduation course) for the time of the competition;
over the age of 18 years at the beginning of studies in the USA;
level of English sufficient for learning and communication in the English-speaking environment;
high level of academic success, social activity and leadership potential;
capability to start studies in August 2019 or in January 2020. Finalists of the competition can not independently choose dates or postpone participation in the program;
compliance with the requirements for a Visa Participant (J-1) for entry to the United States;
return to Ukraine upon the program completion.
Registration: www.worldlearning.org/ugrad
Deadline: December 31, 2018, 17:00 EST (Eastern European Time)
Tel.: (+38 044) 521-5043
E-mail: KyivUGRAD@state.gov
Travel Grants from the Boehringer Ingelheim Fonds 
Legibility: junior researchers who are currently conducting an experimental project in basic biomedical research and wish to pursue a short-term research stay or attend a practical course of up to 3 months
Funding area / Scope: projects in the field of basic research aimed at elucidating basic biological phenomena of human life and acquiring new scientific knowledge; European citizens working in Europe and overseas, non-European citizens who perform their MD, PhD or postdoctoral project in Europe / Applicants must pursue an experimental project in basic biomedical research and belong to one of the following groups of junior scientists: PhD students or medical students pursuing an experimental doctoral thesis; postdocs who are pursuing a particular research project; graduates from abroad who have applied for a PhD project, but who have not yet worked with their potential PhD supervisor.
E-mail: secretariat@bifonds.de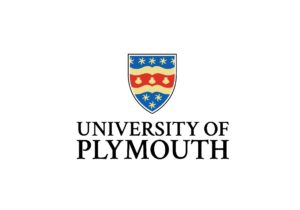 Scholarships for international students from the University of Plymouth
Location: Plymouth, England
Conditions: an applicant must first hold a conditional offer of a place on a postgraduate taught (PGT) programme commencing in September 2018
International Student Masters Scholarship
Level/course of study: all masters programmes
Value of award: £1,500
Number of awards available: 100
Application: none required. If you've applied for a masters degree programme for September 2018 entry, we'll automatically consider you for this scholarship if your final transcript or marks sheet was submitted with your application.
Closing date for award: There's no closing date
The Laboratory of Energy Science and Engineering of ETH Zurich is offering
PhD and postdoc positions: "Development and characterization of model catalysts to develop structure-activity relationships". Applicants for this position are expected to have a MSc (or PhD) degree in Chemical Engineering, Chemistry, or Material Sciences. For further information please visit website
Luxembourg Institute of Health is a public research organization at the forefront of biomedical sciences. With its strong research expertise in oncology, population health, infection and immunity based on human biological samples, its research activities impact on people's health.
In the context of the CORE "IRGal" funded project (FNR) Dr Christiane Hilger (PI of Molecular and Translational Allergology Research Group) is looking to recruit a PhD Student in Immuno-Allergology.
Terms of the Programme: 3 year fixed-term contract (up to 4 years), full time
Project title: Targeting Key Factors Involved in Immune Reactions mediated by Tick Bites to the Carbohydrate alpha-Gal.
Feodor Lynen Research Fellowship (Alexander von Humboldt Foundation)
Grant subordination: Alexander von Humboldt Foundation (Germany).
Target audience: scientists with PhD degree and completed doctoral studies at least 12 years ago and have a defined independent research work over a certain number of years.
Application deadline: applications must be submitted 4-7 months before the meeting of the Admissions Committee (February, June, October each year).
Grant areas of focus: research opportunities for 6-18 months with German scientists based on the German universities.
 Humboldt Research Fellowship for Postdoctoral Researchers
Grant subordination: Alexander von Humboldt Foundation (Germany).
Target audience: scientists, doctors of sciences who have completed doctoral studies no more than 4 years ago.
Application deadline: all year round. Election commission examines applications 3 times a year: March, July, and November.
Grant areas of focus: research at the universities of Germany as recognition of scientific achievements that are recognized internationally.
Grant duration: 6-24 months.
IMI – Innovation medicines initiative
Grant subordination:  WHO, Horizon 2020
Target audience: Universities and research institutes that conduct researches on priority diseases, where there are no safe and effective treatments (infectious diseases, brain disorders, diabetes and cancer).
Main directions of research:
Targeted biomarker testing and research (efficiency and safety);
Adoption of innovative paradigms of clinical research;
Innovative drugs;
Individual patient attachment programs
Grants for participation in scientific and practical seminars. Open Medical Institute (OMI)
Grant subordination: American-Austrian Foundation.
Target audience: medical scientists at the age of 30 – 45 (for first-time participants) and up to 50 years for re-registered participants.
Grant areas of focus: participation in international scientific and practical seminars
EU Horizon 2020 program
Grant subordination: European Commission.
Target audience: Staff of universities and research institutes that have projects in basic and applied research (both collective and individual).
Target audience: support for the most talented and creative scientists and research teams to conduct advanced research. Scientific collaboration to find new and promising areas of research. Provision of researchers with opportunities to study and develop a career. Access for all European researchers to high-end research infrastructures.
Most of the projects in Horizon 2020 are collaborative projects, with a minimum of three partners from three different EU member countries or Associated countries. It is also possible to submit a project proposal from an individual researcher, a group of scholars or an organization. Such grants are funded through the European Research Council (ERC) and Marie Skłodowska-Curie actions (MSCA)