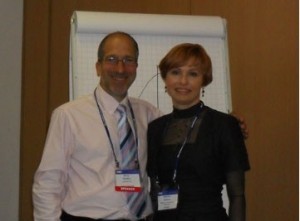 On October 6-7, 2011, the Scientific Secretary, assoc.prof. Dobrova V.Ye. participated in training seminar in clinical statistics "Clinical Statistics for Non-Statisticians", which took place in Vienna, Austria by the invitation of Drug Information Association.
During the seminar the following problematic questions were discussed:
Study of basic terms connected with statistical control of clinical research.
Introduction of modern global approaches and concepts of statistical planning and outcome analysis of drug clinical research.
Discussion of the role, tasks and place of Biostatistics in clinical research.
Determination and study of basic statistical principles of organization and conduction of clinical research.
Participation in the seminar gave the opportunity to learn new European approaches to clinical research organization.