Address: Kharkov, Melnikova street, 12;
Tel./Fax: +38 (057) 706-30-73;
E-mail:  physio@ukrfa.kharkov.ua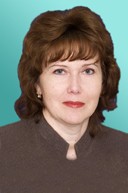 Head of laboratory:
Maloshtan Lyudmila Nikolaevna, Doctor of biological science, the professor.
Problem Laboratory of Morphofunctional Researches (PLMR) was founded at the Department of Human Biology, Physiology and Anatomy, National University of Pharmacy.
Laboratory staff consists of experienced professionals, includes doctors and candidates of pharmaceutical, biological and medical sciences.
PLMR was founded by order of the Rector of the National Academy of Pharmacy № 165 of 27.06.2002 and acts with the authority of law of Ukraine, the Regulation of PLMR National University of Pharmacy, the Statute of public higher education institution "National University of Pharmacy " and is subdivision of the National University of Pharmacy.
In 2012 PLMR was re-accredited by the National Accreditation Agency of Ukraine in accordance with the requirements of ISO / IEC 17025:2006 (ISO / IEC 17025:2005). Accreditation certificate N 2H502.
The directions of the laboratory according to sector accreditation are: toxicological tests household detergents and cosmetic products and medical products, determination of biological indicators of the special foods (dietary supplements) and medicinal agents.
The laboratory staff carries out of researches of the toxicity and the specific activity of medicinal agents and cosmetics by methods in vivo and in vitro.
In addition to toxicological tests (household detergents, car cosmetics, perfumes, cosmetics, dietary supplements, medical products, etc.) areas of research are:
– researching of cytotoxicity and genotoxicity at the cellular level;
– researching of the specific effect of dietary supplements and medicines for the following types of activity:
• hepatoprotective;
• antioxidant;
• hypoglycemic;
• diuretic;
• anti-inflammatory;
• reparative;
• anabolic;
• hemostatic;
• anticoagulant etc.