Address: 53, Pushkinska str., 4th floor, room 412.
Тел :  +38 (057) 706-22-47
E-mail:  iso9001@nuph.edu.ua
The Quality Management Department is a subdivision of the National University of Pharmacy, whose functions are to ensure the effectiveness of the Quality Management System at NUPh, to improve and to harmonize internal processes through monitoring and clear regulation, bringing in the best domestic and international experience; consulting services in the field of quality management, standardization and certification.
Staff of the Department of Quality Management
Head of the Quality Management Department – NAZARKO Olga Ivanovna, Candidate of Sociological Sciences. А Participant of the program «Education of the Quality Monitoring» USA. Agency of the for international development (USAID) in the framework of the project «Education's Program for professional development».
Scientific interests: study of factors and mechanisms influencing the education quality improvement and ensuring equal access to quality education.
Scientific achievements: Author of over 57 scientific and methodical publications.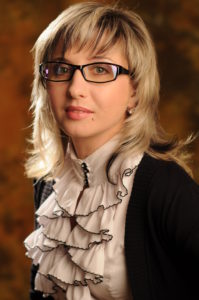 Ovakimyan Olga Sergeevna – sociologist, Candidate of Sociological Sciences, Associate Professor. Her research interests focuses on the monitoring of the quality management system, study the market of educational services and applied sociology. An author of 75 scientific and methodical publications. A participation of scientific and scientific-practical conferences, a member of Sociological Association of Ukraine. In the framework of the Departmental activities of the conducts applied research to development and implementation of measures aimed at achieving the objectives of the quality management system and objectives of the University.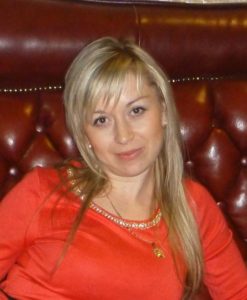 Hladintsova Olena Yuriivna – senior engineer of quality. In 2007, she graduated from the Ukrainian State Academy of Railway Transport in specialty «Management of Foreign Economic Activities», in 2018, she received the second university degree with qualification in the field of intellectual property in specialty  «Enterprise, Trade and Exchange Activities» at the Ukrainian Engineering Pedagogics Academy
Goncharik Valeria Spartakovna – specialist in standardization, certification and quality. In 2017, graduated from the National Pharmaceutical University, an educational and qualification level, an expert in the specialty «Pharmacy», received a professional qualification as a pharmacist.Since September of 2017, he has been studying at the Master's Program of the NUPh, the specialty «Quality, Standardization and Certification».Participant of the II stage of the All-Ukrainian student's Olympiad in the specialty «Quality, standardization and certification», OS «Magister» and winner of the Olympiad in teamwork among representatives of 17 universities of Ukraine.Participant of the XXV International Scientific and Practical Conference of Young Scientists and Students «Actual issues of creating new medicines». Sphere of scientific interests: «Quality management in pharmacy» in the direction «Customer orientation in pharmacy chains».
REGULATORY FRAMEWORK
The Constitution of Ukraine
The Law of Ukraine "On Higher Education"
Legislation, external and internal regulation of the Ministry of Higher Education of Ukraine and the Ministry of Health of Ukraine
The NUPh development strategy
The University policies and objectives
The University management rules
The Statement of the Department of Quality Management
Decisions of the Scientific Council of the NUPh
Recommendations on the international ISO standards
Internal documents, orders and decrees of the University Rector
Anti-Corruption Program
THE DEPARTMENT'S MAIN DIRECTIONS OF ACTIVITY 
USEFUL INFORMATION