Address: 61002, 53 Pushkinskaya Str., Kharkov
Tel. / Fax: +38 (057) 706-30-68
E-maіl: abitura@nuph.edu.ua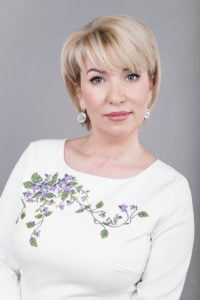 Chairman of admission committee
 Kotvitska Alla Anatoliivna, Rector of the National University of Pharmacy, Doctor of Pharmaceutical Sciences, Professor, Honored Worker of Science and Technology of Ukraine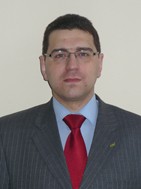 Executive Secretary of the admission committee:
Stanislav Viktorovich Pogorelov, Candidate of  Physics and Mathematics, Associate Professor of Physics Department
The aim of the admission committee work is organization and conduct of enrolment, as well as providing students with quality occupational guidance information about the National University of Pharmacy. To achieve this goal the members of admission committee work on many fronts, the main of which are:
• Work of consultation board  of admission committee:
Providing  all visitors who wish to study at our university with complete information about the admitting rules and conditions of entry to NUPh;
Answering telephone calls and correspondence with applicants by e-mail.
• Updating and preparation of new information materials:
participation in the preparation of special editions of the newspaper "Youth of Pharmacy";
development and annual publication of the manual "Reference book of NUPh applicants";
Preparation of promotional materials about NUPh.
• Preparation and distribution of information about NUPh in the media;
• Organization and conducting of mass events for applicants:
conduction of competitions;
organization and conduct of "Doors Open Days of NUPh" and excursion tours around the university.
• Presentation of the university inUkraine:
organization and conducting mobile  "Doors Open Days of NUPh" in the district and regional centers of Ukraine, in higher medical education institutions of I-II accreditation level;
providing  all the major pharmaceutical companies and drug firms ofUkrainewith advertising information about NUPh;
connection with the heads of district and regional offices of education administration