Accident, which is celebrated on December 14 every year according to the presidential Decree of Ukraine from November 10, 2006 № 945/2006.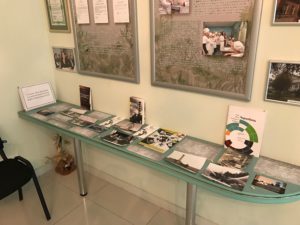 The day was established in Ukraine with a goal of honor courage, dedication and high professionalism of participants of liquidation of consequences of the Chernobyl accident and on the day of completion of object "Shelter" sarcophagus over the destroyed fourth unit of the Chernobyl NPP.
Exhibition works at the museum during December.