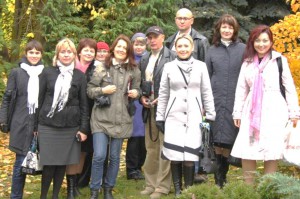 October 15-22, 2013 – Poland (Lublin, Wroclaw) – visit to the State Maria Curie-Sklodowska University, Wroclaw Medical University, Medical University of Lublin (head of the Department of Botany Gontova T.N., Assoc. Prof. of the Department Kichymasova Ya.S., head of the Department of Analytical Chemistry Yevtifieieva O.A., Assoc. Prof. of the Department Proskurina K.I., head of the Department of Industrial Technology of Drugs Ruban O.A., Assoc. Prof. of the Department Kovalevska I.V.).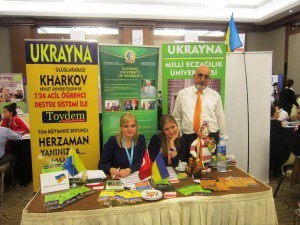 October 2 -11, 2013 the NUPh participated in the educational exhibition with international participation «International Education Fairs in Turkey». 
September 15-20, 2013, Republic of Lithuania (Vilnius), coordination of the issues related to marketing services in the field of cosmetic, pharmaceutical and farming technologies (head of the Department of Physical and Colloid Chemistry Professor. Kabachnyi V.I.).

April 8-12, 2013, business trip of the head of Biotechnology Department Prof. Strelnikova L.S. to St.Petersburg State Chemical-Pharmaceutical Academy (Russian Federation). The trip took place within the framework of the interuniversity contract on scientific and educational cooperation, in order to get experience in training of the highest category of professionals in biotechnology of drugs and to participate in the International Forum on pharmaceutical industry and biotechnology together with an exhibition of pharmaceutical ingredients, production and distribution of drugs.