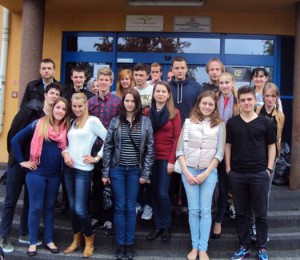 May 4-9, 2014, representatives of the Department of Management and Administration (Associate Professor Chukhno I.A., 3rd course student Baklanova R.I., 2ndyear student Kanzh B.M.) visited the University of Enterpreneurship and Administration (Lublin, Poland).
April 22 – May 5, 2014, visit to the Department of Biochemistry, Faculty of Medical Sciences, University of Delhi (India) to exchange experience in teaching biochemistry and research of molecular mechanisms of metabolic syndrome with discussion of the opportunities for joint research, coordination of the questions concerning future lectures (head of the Biological Chemistry Department, Professor Zagaiko A.L.).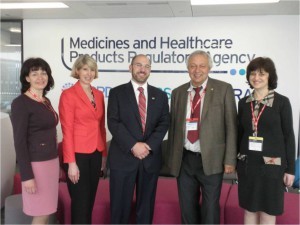 April 5-12, 2014 – pharmacopoeia forum dedicated to the 150th anniversary of the British Pharmacopoeia. Pharmacopoeia Centre (PhC) of Ukraine was represented by Director of the PhC Grizodub A.I., Dmitriev M.V. and experts of the PhC from the NUPh Georgiyants V.A. and Vishnevskaya L.I.
April 26-30, 2014, the group of students of the Faculty for foreign citizens' education under the leadership of Professor of the Department of Philosophy and Sociology Lantukh A.P. visited Hungary. Purpose of the trip – international education of the students on the basis of the European integration.
April 2-11, 2014, visit to Germany (Munich) in order to study the educational process in biological disciplines and to teach "Physiology" at the Ludwig Maximilian University of Munich (head of the Department of Organisation and Economics of Pharmacy Professor Nemchenko A.S., head of the Department of Human  Physiology and Anatomy Professor Maloshtan L.M.).