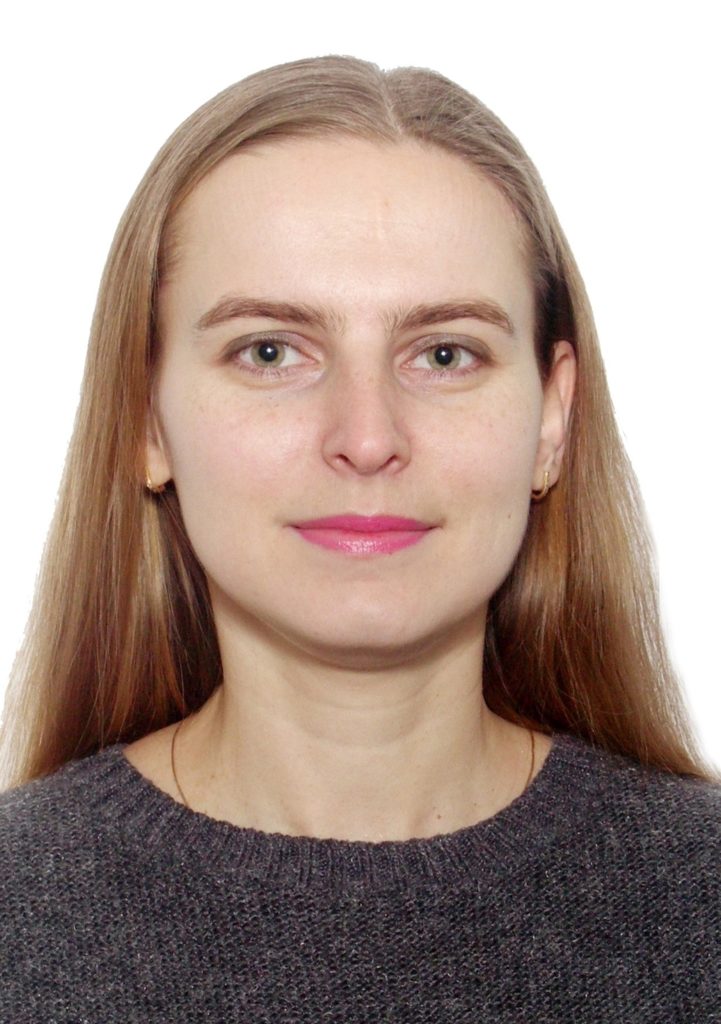 Burda Nadiia Ye. – Associate Professor of the Department of Chemistry of Natural Compounds, Doctor of Pharmaceutical Science, Associate Professor
Address: 61168, Kharkiv 4 Valentynivska str., chemical campus building, 4 floor;
Tel/fax: (0572) 67-93-63
E-mail: cnc@nuph.edu.ua
Scientific profile
Autobiography
Burda N. Ye. was born on March 4, 1986 in Kharkiv. In 2008 she graduated from the National University of Pharmacy. In 2009 she defended her master's work. From 2009 to 2011 she worked as a senior laboratory assistant at the Department of Chemistry of Natural Compounds. In 2011 she defended her PhD thesis.
In 2018 she defended her the thesis for a doctor of pharmaceutical science degree on the topic "Scientific and theoretical approaches to the development and research on urologic and proctologic medicinal herbal products." In the same year she received the academic title of associate professor.
From 2011, she worked as an assistant of the Department of CNC, from 2016 – Associate Professor of the Department, from 2018 – Senior Lecturer, from 2019 – Associate Professor of the Department of CNC.
Social activity: Assistant Scientific Secretary of the Specialized Scientific Council D 64.605.01 at the National University of Pharmacy.
Author of more than 130 scientific papers.
Membership in specialized organizations:
Kharkiv Regional Association of Pharmaceutical Workers
All-Ukrainian public organization "Association of specialists in traditional and alternative medicine of Ukraine"
Disciplines taught by a Doctor of Sciences: 
Pharmacognosy, Pharmacognosy with the Basics of Phytocosmetics, Pharmacognosticic Bases of Phytotherapy, Pharmacognosticic analysis of new Medicinal Plant Raw Material, Resource Sciences of Medicinal Plants.