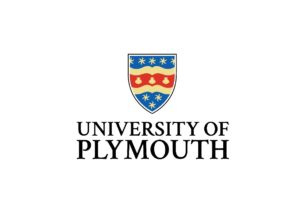 Scholarships for international students from the University of Plymouth
Location: Plymouth, England
Conditions: an applicant must first hold a conditional offer of a place on a postgraduate taught (PGT) programme commencing in September 2018
International Student Masters Scholarship
Level/course of study: all masters programmes
Value of award: £1,500
Number of awards available: 100
Application: none required. If you've applied for a masters degree programme for September 2018 entry, we'll automatically consider you for this scholarship if your final transcript or marks sheet was submitted with your application.
Closing date for award: There's no closing date
The Laboratory of Energy Science and Engineering of ETH Zurich is offering
PhD and postdoc positions: "Development and characterization of model catalysts to develop structure-activity relationships". Applicants for this position are expected to have a MSc (or PhD) degree in Chemical Engineering, Chemistry, or Material Sciences. For further information please visit website
Luxembourg Institute of Health is a public research organization at the forefront of biomedical sciences. With its strong research expertise in oncology, population health, infection and immunity based on human biological samples, its research activities impact on people's health.
In the context of the CORE "IRGal" funded project (FNR) Dr Christiane Hilger (PI of Molecular and Translational Allergology Research Group) is looking to recruit a PhD Student in Immuno-Allergology.
Terms of the Programme: 3 year fixed-term contract (up to 4 years), full time
Project title: Targeting Key Factors Involved in Immune Reactions mediated by Tick Bites to the Carbohydrate alpha-Gal.
Traineeships at the European Economic and Social Committee
Location: Brussels, Belgium
Application deadline: September 30 and March 31 (annually)
Types of traineeships: long-term (up to 5 months for graduates of institutions of higher education of any age from EU member states and non-EU countries); unpaid short-term (1-3 months for students and recent graduates from EU member states and non-EU countries)
Application process: long-term – through filling in the online application form; short-term – you need to complete the application (with a copy of the diploma or certificate from the educational institution, medical certificate and certificate of absence of convictions) and send it by mail to the address: EESC, Official responsible for traineeships, 99 rue Belliard, B-1040 Brussels.
Feodor Lynen Research Fellowship (Alexander von Humboldt Foundation)
Grant subordination: Alexander von Humboldt Foundation (Germany).
Target audience: scientists with PhD degree and completed doctoral studies at least 12 years ago and have a defined independent research work over a certain number of years.
Application deadline: applications must be submitted 4-7 months before the meeting of the Admissions Committee (February, June, October each year).
Grant areas of focus: research opportunities for 6-18 months with German scientists based on the German universities.
 Humboldt Research Fellowship for Postdoctoral Researchers
Grant subordination: Alexander von Humboldt Foundation (Germany).
Target audience: scientists, doctors of sciences who have completed doctoral studies no more than 4 years ago.
Application deadline: all year round. Election commission examines applications 3 times a year: March, July, and November.
Grant areas of focus: research at the universities of Germany as recognition of scientific achievements that are recognized internationally.
Grant duration: 6-24 months.
IMI – Innovation medicines initiative
Grant subordination:  WHO, Horizon 2020
Target audience: Universities and research institutes that conduct researches on priority diseases, where there are no safe and effective treatments (infectious diseases, brain disorders, diabetes and cancer).
Main directions of research:
Targeted biomarker testing and research (efficiency and safety);
Adoption of innovative paradigms of clinical research;
Innovative drugs;
Individual patient attachment programs
Grants for participation in scientific and practical seminars. Open Medical Institute (OMI)
Grant subordination: American-Austrian Foundation.
Target audience: medical scientists at the age of 30 – 45 (for first-time participants) and up to 50 years for re-registered participants.
Grant areas of focus: participation in international scientific and practical seminars
Group leader positions in CRI Research
The Center for Research and Interdisciplinarity (CRI) experiments and spreads new ways of learning, teaching, conducting research and mobilizing collective intelligence in life, learning and digital sciences. The CRI was founded in 2005 by François Taddei and Ariel Lindner. The Bettencourt Schueller Foundation has been an essential and key supporting partner since the CRI was created. The CRI develops educational programs together with the Sorbonne Paris Cité University (Paris Descartes University and Paris Diderot University). CRI Research is run in partnership with Paris Descartes University.
Eligibility: candidates at different career stages, from postdoctoral young investigators to tenured scientists
Thematic ereas: Open health – from data-rich research to development of frugal software and hardware solutions; Open learning – from understanding learning to human-machine paradigms
Positions types:
Core fellows (5 years)
Lomg-term fellows (1-3 years)
Short-term fellows (3-6 months)
E-mail: contact.research@cri-paris.org
EU Horizon 2020 program
Grant subordination: European Commission.
Target audience: Staff of universities and research institutes that have projects in basic and applied research (both collective and individual).
Target audience: support for the most talented and creative scientists and research teams to conduct advanced research. Scientific collaboration to find new and promising areas of research. Provision of researchers with opportunities to study and develop a career. Access for all European researchers to high-end research infrastructures.
Most of the projects in Horizon 2020 are collaborative projects, with a minimum of three partners from three different EU member countries or Associated countries. It is also possible to submit a project proposal from an individual researcher, a group of scholars or an organization. Such grants are funded through the European Research Council (ERC) and Marie Skłodowska-Curie actions (MSCA)
Faculty Position (Assistant, Associate, or Full Professor Tenure-Track or Tenured Research and Teaching Appointment) at the Gerald J. and Dorothy R. Friedman School of Nutrition Science and Policy
Topic: Nutrition in Obesity and Diabetes (food and nutrition in the onset, prevention, or treatment of obesity and type 2 diabetes)
Location: Boston, USA
Duration: 12 months
Description: the Friedman School is actively growing and recruiting faculty in many multidisciplinary areas, including the present position in obesity and diabetes; sustainable food systems and climate change; community interventions and behavior change; and computational methods and models for 'big data' in nutrition.
Requirements for candidates: an MD, PhD, or equivalent doctoral degree and a recognized experience in research in nutrition and obesity and diabetes, with expertise in disciplines such as epidemiology, sociology, anthropology, behavior, human trials, novel technology, economics, and/or demography; ability to design, implement, and evaluate observational, interventional, behavioral, policy, and/or other population-based studies to investigate the impact of nutrition in the onset, prevention, or treatment of obesity or type 2 diabetes.
Deadline: December 31, 2019
Tel.: 617-636-6633
Email: edward.saltzman@tufts.edu (Dr. Edward Saltzman, Academic Dean of the Friedman School and search committee chair)