"Panacea" is a central event in life of the pharmaceutical community. Specialists of pharmaceutical industry assemble from allUkraineto attend the ceremony. It is wonderful possibility to meet with colleagues from the different structures of pharmaceutical market: druggists, pharmacists, representatives of domestic pharmaceutical companies, western representative offices, distributive companies, supervisory organs, pharmaceutical associations and professors of educational establishments.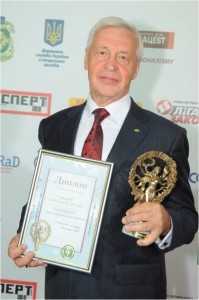 The celebration took place on the eve of the Pharmaceutical Worker Day. The sincere greetings of the winners of competition "Panacea -2012" and workers of pharmaceutical industry was pronounced by the representatives of Ministry of health, scientists and Ukrainian stage stars.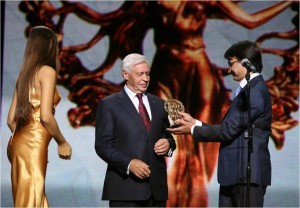 The novelty of the competition was the foundation of new nomination – "Best educational establishment". The National University of Pharmacy – leader of high pharmaceutical education in Ukraine, modern high educational establishment of ІV level of accreditation, one of leading research centers in the industry of pharmacy with the European level of education -became a winner.
 In the nomination "Educational establishment of year" the award to Valentin Petrovich was presented by Oleksiy Daiarabekov, chief executive on business development, leading adviser on the pharmaceutical market in recruiting company Pedersen & Partners.
 The winners in nominations of organizational committee became:
"Man of 10year" – Chernykh Valentin Petrovich, chancellor of the National University of Pharmacy.