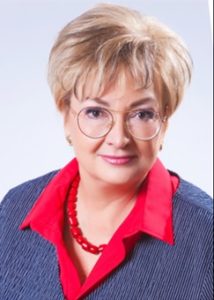 Bezditko Nataliia, MD, Professor Department of pharmacoeconomics
Address: 61000, Kharkov, st. Valentinovskaya, 4, NUPh
Tel.: 706-23-46,
E-mail  ph-econom@nuph.edu.ua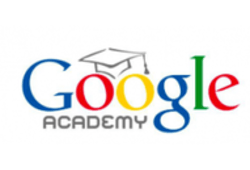 Autobiography
Bezdetko Natalia was born April 13, 1955 in Kharkov. In 1978 she graduated from the Kharkov State Medical Institute and was recommended for research. From 1978 to 1986. She worked as a research fellow at the Institute of Occupational Health of Children and Adolescents (Kharkiv, Ukraine), which has been developing the problem of early diagnosis, treatment and prevention of diseases of the cardiovascular system in children and adolescents. In 1985 she defended her thesis on "Characteristics of microcirculation, the functional state of the myocardium and blood components kinin system in patients with primary hypertension adolescents".
Since 1987 he has been working at the National Pharmaceutical University (Kharkiv, Ukraine), first as an assistant, then associate professor of the Department of Pharmacology, Associate Professor of Clinical Pharmacy, and since 2004 – Professor of the Department of pharmacoeconomics. Thesis for the degree of Doctor of Medical Sciences on the topic "Pharmacological rationale for the use of glucosamine amino sugars in ophthalmology" defended in 2003 in "Pharmacology, Clinical Pharmacology".
He published more than 850 publications, including 27 co-benefits, 4 textbooks, 35 scientific guidelines, more than 200 articles.
Designing, implementing, patents.
The main areas of scientific activity N.V.Bezdetko include work on the creation of new drugs metobolicheskogo type of action on the basis of glucosamine amino sugars, clinical trials of original and generic medicines domestic and foreign production; Development of pharmacoeconomic aspects of the use of drugs for common diseases of the population.
Teaching disciplines. Teaching discipline that teaches prof. Bezdetko NV .:
Farmakoekonomika
Farmakoekonomika bases formulary system
Basics Health Organization ¢ I and insurance medicine
Evidence-based medicine
Preparation of a pharmaceutical representative
Aspects of the age of Pharmacology
social work
Professor Bezdetko NV – A member of the Specialized Scientific Council NUPh in specialty 14.03.05 "Pharmacology" section, "Clinical Pharmacy" PC "Pharmacy", a member of the editorial board of the journal "Clinical Pharmacy", "Social Pharmacy" and "Pharmaceutical Technology and Biopharmaceutics"