Dean of the Faculty for Foreign Сitizens' Education
Tel./fax: +38 (057) 706-30-96
E-mail: indek@nuph.edu.ua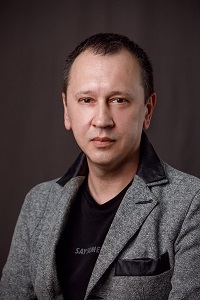 Deputy Dean of the Faculty for Foreign Citizens' Education
Deputy Dean of the Faculty for Foreign Citizens' Education
Seniuk Igor Valerievich, Ph.D. in Pharmacy, Associate Professor
tel./fax:  +38(057) 706-30-96
e-mail: indek@nuph.edu.ua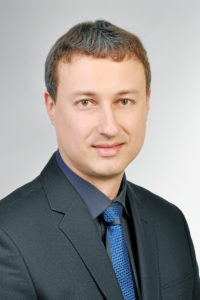 Deputy Dean of the Faculty for Foreign Citizens' Education
Trutayev Sergiy Igorevich, Ph.D. in Pharmacy, Associate Professor
tel./fax:  +38(057) 706-30-96
e-mail: indek@nuph.edu.ua
Tel./fax:+38 (057) 706-22-53
E-mail: training@nuph.edu.ua 
NATIONAL UNIVERSITY OF PHARMACY is the largest higher education institution that prepare well-qualified specialists in the sphere of pharmacy.
NUPh has been training foreign specialists for pharmaceutical industry of many foreign countries for 45 years already (since 1965).
During this period more than 5000 citizens from 77 countries of the world obtained Master of Pharmacy diploma of the world-known University.
It is a large army of graduates, our colleagues, who have gone all over the world. Many of the NUPh graduates take up leading positions in their branch, have their own pharmacies, work at the Embassies and Ministries of Health, etc.
In the 80s, students mainly from Africa and Middle East studied at NUPh, but in the 90s the geography of students' enrolment to NUPh significantly extended.
Over the recent years, new contingent of foreign students are citizens of former USSR republics. Enrolment of students from the Commonwealth countries is actual and promising.
Training of foreign citizens in the NUPh is performed according to education-professional programs (based on licensed volume) in the following directions.
Languages of instruction: Ukrainian, Russian and English.
Mode of study: full-time, part-time, distance, evening-time.
Training period:
–  Russian/Ukrainian form of education – 6 years (1st year at the Pre-University Department)
– English form of education – 5 years.
Admission of foreign citizens to the NUPh to the English form of education: from August 15 to November 13 of the current year.
Admission to the Pre-University Department (to study Russian/Ukrainian, which enables to continue education in any Ukrainian higher education institution according to the direction of training) – all year round. 
All foreign students entering the University to get education are provided with a place in the hostel .
Due to the current difficult situation in some regions of Ukraine, National University of Pharmacy invites you to continue your education in the following accredited specialties:
All necessary conditions are created for your comfortable and professional training! Our university will do everything possible to enable you to complete your education in the relevant specialties. Kharkiv  is still the students' capital of Ukraine and is the most comfortable and safe city in Ukraine, which is ready at any time to receive foreign students! We welcome new students!
For all questions and procedures, contact the Dean's Office of the Faculty for Foreign Citizens' Education.