Foreign students during the period of stay in Ukraine on training fall under the requirements of the migration legislation, and their performance is extremely important!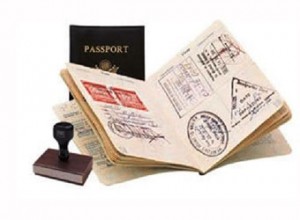 All foreigners, who arrive in Ukraine for training, must obtain a temporary residence permit from the Migration Service and be registered at the place of actual residence during the study. For citizens of visa countries, the period of implementation of migration formalities is at least 15 working days before the expiry of the established term of stay in Ukraine. Migration formalities for foreign students of NUPh are carried out by the international center of workplace learning and external relations.
Temporary residence permit is the document, certifying the identity of a foreigner or a stateless person, and confirms the legality of your stay in Ukraine; it must be presented during migration and other inspections.
During training or transfer to another higher educational establishment, you should be attentive to the expiry date of your temporary residence permit – documents for renewal must be submitted to the Migration Service no later than 15 working days before the end of the temporary residence permit!
If the period of validity of the temporary residence permit is expired, and it was not renewed in time, you have to leave Ukraine and get a new visa to continue education!
When expelled from the higher educational institution, the university must provide the Migration Service with notice about the termination of your training and to hand over your temporary residence permit within 10 days. After it you need to leave the territory of Ukraine within 7 days.
It is also important to know that the migration legislation of Ukraine does not allow foreign students to find employment during training!
Students must submit the following documents for the temporary residence permit:
 Passport (original, copy and translation, recoded by a notary);
 Insurance policy (original and photocopy);
 2 photos 3,5х4,5 mm;
Having come to study from another Ukrainian higher education institution, a student should provide the following documents to extend the temporary residence permit:
 Passport (original and photocopy, translation, recorded by a notary);
 Temporary residence permit (original, copy);
 Insurance policy (original and photocopy);
 2 photographs 3,5х4,5 sm;