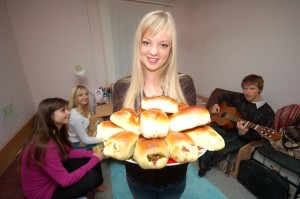 National University of Pharmacy has five hostels, located in different districts of the city, which are connected by unified city transport structure (subway,tramway and trolley-bus).
Number of  places for living in the NUPh hostels is 2066 places per person.
The system of hostels is modernized from the eurostandard (hostel №1, Add.: 48,  48 Yuvileinyi (50-richchia VLKSM) ave., number of places for living– 502 places per person) to the hostels with modern conveniences (№2, №3, №4 and №5).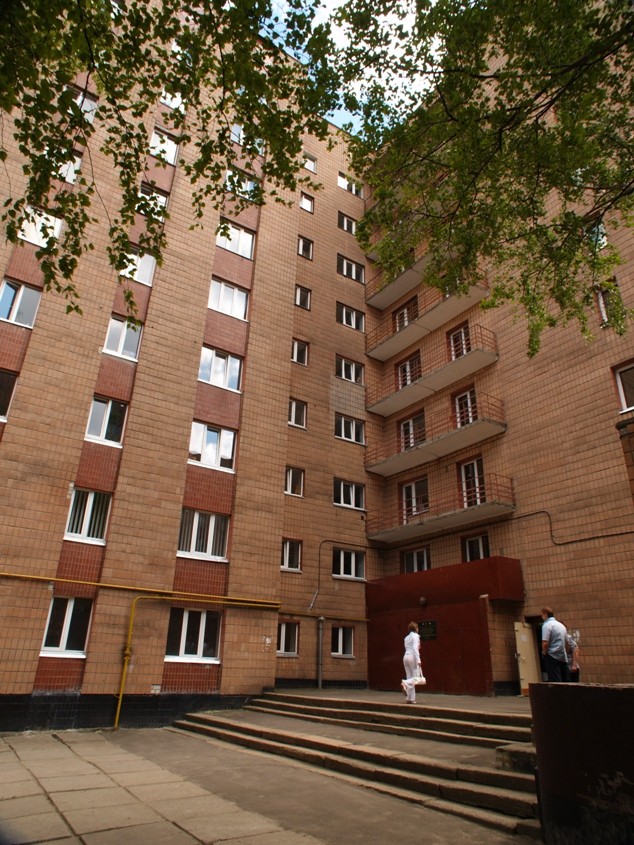 Administration of the University, pedagogical staff and Household Student Council pay special attention to the life of students in the hostels. The program "Community house  – general rules" operates at the University. All 100% of non-resident students are provided with living places in hostels. Hostel is also a school of life and school of partnership, because along with domestic students, there live citizens from 36 foreign countries.
Control system works in the hostels: attendants-employees work 24 hours on each floor of the hostels. Hostels are well-organized and are provided with all the necessary conveniences for the comfortable  living (laundry, Internet classes, non-stop shops).
In the hostel №1 there is a Center of Primary medical-sanitary help (PMSH) of the NUPh – medical establishment which works since 2004. The center of PMSH gives urgent, treatment and diagnostics and preventive help using modern methods for students and employees of the University; here you can have therapeutic examination; consultation and treatment with a physician, gynaecologist, dentist; measure pressure, weight and growth; to do an electrocardiogram, hemanalysis, parenteral injections, prophylactic inoculations, get physical therapy and gynaecological procedures. In their  work doctors use "Standards for Medical Care", and the newest computer technologies.
Considerable attention in the work of the Center of PMSH is paid to teaching the students to get into the habit of healthy way of living, prevention of infectious and parasitic diseases, counteraction to harmful habits and promotes formation of responsibility for own health.
Location of the academic buildings of the NATIONAL UNIVERSITY OF PHARMACY connected to the underground stations
Hostel № 1
48 Yuvileinyi (50-richchia VLKSM) ave.  (map)
Tel.: 710-75-35
Hostel № 2
35 V.Zubenko (Timurovtsev) str.
Tel.: 66-51-97
Hostel № 3
11 а, V.Zubenko (Timurovtsev) str. (map)
Tel.: 716-73-08
Hostel № 4
11 b, V.Zubenko (Timurovtsev) str. (map)
Tel.: 716-98-27