On October 1-3, 2014, scientific and practical Conference with international participation and school of young scientists "Pharmacology, physiology and pathology of the kidneys, urinary tract and water-salt metabolism" was held at the NUPh. The Conference was registered by Ukrainian Institute of Scientific-Technical and Economic Information (certificate № 822 issued on 03.12.2013). Conference working languages – Ukrainian, Russian and English.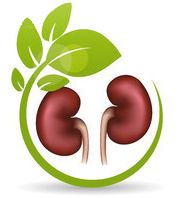 At the opening of the Conference welcoming speeches were made ​​by: Vice-Rector for scientific work of the NUPh Prof. S.M. Kovalenko, Deputy Director of the Health Department of Kharkiv City Council Golovina O.O., Assoc. Prof. of the Pharmacology Department of Ivanovo State Medical Academy (Russian Federation) O.A. Nazarenko, Head of the Pharmacognosy Department of Ternopil State Medical University Prof. S.M. Marchyshyn.
The Conference consisted of:
First plenary session – 4 reports (October 1);
Section meeting №1 "Experimental physiology and pathology of the kidneys, water-salt metabolism and prostate gland " – 5 reports (October 1);
Section meeting №2 "Experimental and clinical pharmacology of kidneys, water-salt metabolism and urinary tract" – 9 reports (October 1);
School of young scientists – 5 lectures (October 2);
Section meeting №3 "Phytopharmacology and herbal medicine in nephrology and urology" – 10 reports (October 2);
Section meeting №4 "Modern nephrology and urology: clinical and pharmacoeconomic aspects" – 7 reports (October 2);
Poster session – 11 reports (October 3);
Second Plenary Session – 4 reports (October 3).
At the meetings were discussed the following issues: current condition of the research of functional status of the kidneys and water-salt metabolism, question of action of the medicines on kidney function and urinary tract under normal and pathological conditions, there were given recommendations for the rational use of medicines with renotrophic action and planned prospects for further research and implementation of renotrophic and prostate protective medicines into practice.
Master class lectures were held at the meeting of the school of young scientists (October 2), which aroused great interest of the audience, including postgraduate students, undergraduates and other students (altogether 150 students).
Resolution of the conference was adopted at the final meeting. Based on the results of the Conference its participants came to conclusion that there is a need for inclusion of the elective course in chronopharmacology and chronopathology (including urinary organs) in the training curricula of the specialists in medicine and pharmacy.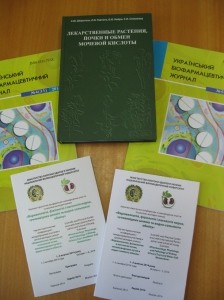 2 topical issues of "Ukrainian biopharmaceutical journal" (№№ 4 and 5, 2014) with 28 articles, book of abstracts (48 publications) and the monograph "Pharmaceuticals plants, kidney and uric acid metabolism" (S.Yu. Shtrygol, O.V. Tovchyga, O.O. Koiro, S.I. Stepanova, Kh., Title 2014, 424 p.) were published prior to the Conference.
64 publications were sent from HEIs and research institutions of Ukraine, including 33 – from the NUPh scientists, 31 – from other institutions of Ukraine and 20 publications from Russian Federation.
Co-organizers of the scientific and practical Conference were recognized in Ukraine and worldwide researchers in the field of renal pathophysiology Professor Gozhenko A.I. (Institute of Transport Medicine of the Ministry of Health of Ukraine) and kidney pharmacology Professor of Zamorskyi I.I. (BSMU).
Well-known scientists presented the materials and participated in the Conference: Corresponding Member of NAS and NAMS of Ukraine Prof. Chekman I.S. (NMU named after O.O. Bogomolets), world well-known researchers of water-salt metabolism, kidney and urinary tract Prof. Maslova N.F. (SSCD), Prof. Rossikhin V.V. (KhMAPE), D.Sc. in Medicine Shamraiev S.M. (DonNMU), Prof. Drogovoz S.M., Prof. Dobrova V.Ye., Prof. Zaichenko G.V. (NUPh), Prof. Voloshchuk N.I. (VNMU named after N.I. Pirogov), Prof. Vesnina L.E. (UMSA), Prof. Marchyshyn S.M. (I.Ya. Horbachevsky TSMU), Prof. Podpletnia O.A. (DSMA), Prof. Brin V.B. (North Ossetian State Medical Academy, Vladikavkaz, Russian Federation), Prof. Dubishchev O.V. (Samara State Medical University, Russian Federation), Prof. Pokrovskyi M.V. (Belgorod National Research University, Russian Federation), Prof. Goranskyi A.I. (Karelian State Pedagogical Academy, Petrozavodsk, Russian Federation), Prof. Aizman R.I. (Novosibirsk State Pedagogical University) and others.
In the Conference participated 143 professionals of practical medicine and pharmacy, as well as professors and faculty members of HEIs from almost all regions of Ukraine (Kyiv, Kharkiv, Chernivtsi, Vinnytsia, Donetsk, Dnipropetrovsk, Odessa, Poltava, Ternopil, Luhansk), including Kharkiv and Kharkiv region – nephrologists, urologists, andrologists, cardiologists, pediatricians, general practitioners / family doctors, health care organizers, technologists and other specialists. Work of the Conference was highlighted by magazine "Ukrainian Medical Journal."
At the Conference was held a competition of young scientists. On October, 3, at the second plenary session based on its results were identified three best reports of young scientists (Ph.D. in Pharmacy O.V. Tovchyga, NUPh; Ph.D. in Pharmacy O.O. Koiro, NUPh; Post-graduate student V.G. Zeleniuk, BSMU), who were awarded the prizes.
All participants, including representatives of the practical medicine and pharmacy, received certificates, which specify the research areas and the total volume of the conference in hours (18 hours).
Conference participants, noting its high scientific level and special benefit of the schools of young scientists, found it expedient to hold such conferences regularly with the participation of experts of both fundamental and clinical medicine, which would facilitate better coordination, increase the level of scientific research in nephrology and provide proper medical care to the patients with pathology of the kidneys and urinary tract.
On October 1, as part of the cultural program of the Conference there was held a friendly dinner and concert of the NUPh student art groups, organized by Cultural Center (O.P. Moskalenko), October 2 – visit to the opera performance "Iolanta" (KSAOBT), October 3 – sightseeing tour of Kharkiv.
Organizing Committee headed by the NUPh Rector – Corresponding Member of NAS of Ukraine, Professor V.P. Chernykh, notes the high level of organization of the Conference and big preparatory work of the staff of the Pharmacology Department and other divisions of the NUPh.
Photo report of the scientific and practical Conference with international participation and school of young scientists "Pharmacology, physiology and pathology of the kidneys, urinary tract and water-salt metabolism"
Abstracts of the scientific and practical conference with international participation and school of young scientists "Pharmacology, physiology and pathology of the kidneys, urinary tract and water-salt metabolism"
Program of the scientific and practical conference with international participation and school of young scientists "Pharmacology, physiology and pathology of the kidneys, urinary tract and water-salt metabolism"