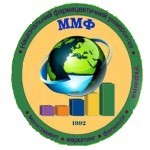 International Scientific and Practical Internet-Conference "MANAGEMENT AND MARKETING IN THE MODERN ECONOMY, SCIENCE, EDUCATION AND PRACTICE".

 The purpose of the conference are generalization the achievements and use of management and marketing in today's economy; summarizing activities and identification of priority directions of further development of pharmaceutical science and practice, forms and methods of teaching disciplines the organizational, economic and administra­tive direction based on management theory and marketing; development cooperation of scientists of Ukraine, CIS and foreign countries, representatives of pharmacies and phar­maceutical companies and marketing consulting companies in management and market­ing.
 Invited to participate in the Conference: organizers of health system and phar­macy, scientists, professors of higher pharmaceutical (medical) schools and departments of educational institutions that train specialists in management and marketing, pharma­cists, doctors, marketers and managers of wholesalers, retail and manufacturing firms, market analysis and research companies, representative offices of foreign companies, graduate students, undergraduates, students.
 The main directions of Conference:
Modern fundamental provisions of management and marketing;
Condition and prospects of management and marketing in health care and phar­macy;
Marketing management;
Social management;
Information technology in administrative activity of pharmaceutical organizations;
Pharmacoeconomics;
Risk management and features of industry risks;
Personnel support execution of management tasks of pharmaceutical organizations;
Management of labor resources and personnel;
Marketing research;
Logistics;
Place of management and marketing in training professionals for industries and problems of teaching;
Practice postgraduate training of specialists in management and marketing;
Organization of search, development, research, registration and production of new medicines based on marketing;
Issue of import substitution of drugs from the standpoint of management and market­ing;
Management of rational use of medicines and responsible self-medication;
Quality management in system of medical and pharmaceutical care.
 Conference languages: Ukrainian, Russian and English.