The host isLithuanianUniversityof Health Sciences.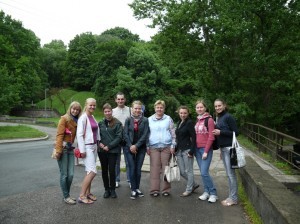 While having the practical training students became familiar with the special features of pharmaceutical education inLithuania, production of drugs in drugstores and on pharmaceutical enterprises.
The drugstore network ofLithuaniais presented with both state and private drugstores. Private drugstores sell over-the-counter (nonprescription) drugs, medicinal herbs, perfumery and cosmetic assets, pharmaceutical drugs. State pharmacies sell all abovementioned and  prescription drug (prescription medication),  in addition, they produce the ex-temporal drugs.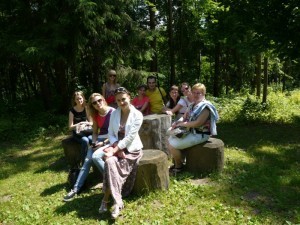 Within the framework of practical training students visited a hospital drugstore that works with cashless payment and produce drugs for the in-patient departments of the hospital only (2600 places). A drugstore prepares an injection, aseptic, solid, soft and other medical formulations and equipped with proper equipment. Injection medical formulations are kept up to 6 months. Students became familiar with the study of the analyst, the workplace of whom is equipped with the set of chemical reagents and different equipment (potentiometer, conductometer, photocolorimeter, etc.) for analysis.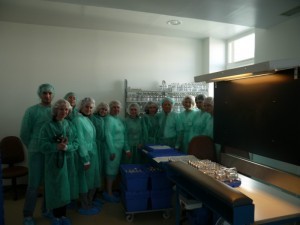 While visiting the drugstores we were told that there are the fixed prices for basic  medications, and for ex-temporal formulation, associated goods (herbages, cosmetics, baby food, nursing facilities, etc.) the drugstores fixes the prices. All drugstores that produce ex-temporal formulations are equipped with analyst workplace. For the convenience of patients and with the view of empty premises usage, the doctor's consulting rooms (especially in bedroom communities), herbal tea room (in the center of city), etc. work under drugstores.
To get familiar with of the ready medicinal forms production NUPh delegation visited the pharmaceutical enterprise "Sanitas", located in Kaunas. The enterprise is mainly specialized in ophthalmic and nasal medicinal forms production. Analytical section of the manufacturing department is represented with chemical, physicochemical and biological laboratories. The analysis of the ready medicinal forms is conducted according to the European pharmacopoeia requirements with usage of chromatographic, spectral and chemical methods.