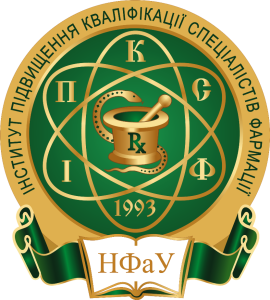 Institute for Advanced Training of Pharmacy Specialists (IATPS)
Address: 17 Zahysnynykiv Ukrainy sq., Kharkiv, 61001
Tel.:  +38 (057) 732-05-41
Tel./fax: +38 (057) 732-58-53
E-maіl: directorate-ipks@nuph.edu.ua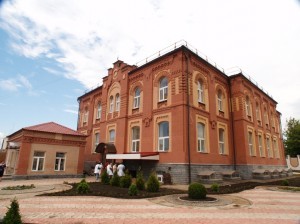 The Institute for Advanced Training of Pharmacy Specialists is a structural unit of the National University of Pharmacy is one of the oldest and elite higher education institutions in Ukraine. The mission of the Institute is to provide educational services for the continuous professional development of pharmacists through the implementation of a competency-oriented model of pharmaceutical education.
The Institute for Advanced Training of Pharmacy Specialists (IATPS) fully covers the needs of continuous graduate education of practitioners of the pharmaceutical industry of Ukraine, beginning with their primary specialization (internship). There have been more than 70 thousand students during the course of the Institute's postgraduate training.
The Institute has a modern educational and methodological and material base, highly skilled scientific and pedagogical staff, which ensure the educational process in accordance with the modern requirements of higher education.
IATPS today consists of 2 faculties (advanced training and postgraduate education), they include 6 departments, 3 of them are the main departments in the Ministry of Health of Ukraine: Pharmacology and Economics; General Pharmacy and Drug Safety; Quality, Standardization and Certification of medicines. The Institute employs 63 scientific and pedagogical workers, including 10 professors, 12 doctors of sciences, 37 associate professors, 48 ​​candidates of sciences. Except the main staff, leading specialists of the practical component of health protection are accepted – pharmacy service, drug control, drug production, lawyers, economists, etc. are employed to work at the institute.
---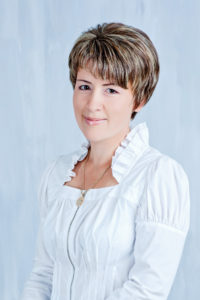 Head of Postgraduate education – Institute of Pharmacy Professionals Qualification Improvement:
Halii Larysa Vitaliivna, Doctor of Pharmaceutical Sciences, Professor
---
IATPS tasks:
organizing and carrying out all types of post-graduate training, taking into account the needs of practical pharmacy;
advanced training and internship of scientific and pedagogical workers of pharmaceutical and medical institutions of higher education;
carrying out research work on modern problems of the practical pharmaceutical sector of the health care sector;
improvement of the types of advanced training, taking into account the current advances in pharmaceutical science and practice;
study and generalization of best practices in the system of postgraduate education, improvement of existing curricula and plans;
development of new programmes of theme improvement cycles in accordance with the needs of the health sector;
participation in the work of domestic and foreign educational and scientific events.
Types of advanced training:
cycles of theme improvement (duration of training 72 – 234 hours)
cycles of pre-certification training (duration of training 156 hours)
specialization (internship):
– "General Pharmacy" (duration 624 hours)
– "Clinical pharmacy" (duration 936 hours)
secondary specialization of pharmacy specialists (duration of training 312 hours)
initial teacher training and continuous professional development.
The Institute offers more than 70 areas of advanced training (72 and 156 hours):
organizational and economic;
technological;
clinico-pharmacological;
pharmacological;
phytotherapeutic;
homeopathic;
chemical;
research;
psychological and pedagogical;
information and technological;
analytical and others.
The range of listeners:
Heads of pharmacies and pharmaceutical companies;
pharmacists;
pharmacist-analysts;
clinical pharmacists;
pharmacists-cosmetologists;
pharmacists-interns;
druggists;
teachers and staff of educational institutions;
methodists;
technologists;
laboratory assistants;
other pharmaceutical industry specialists.