Dear friends!
National University of Pharmacy is a large centre for pharmaceutical education in Ukraine and one of the oldest prestigious universities of Europe. National University of Pharmacy was founded in 1805 and it has 200th anniversary.
We invite you to be a student of our University!
Students who wish to receive training in Ukrainian or Russian language are enrolled to the Pre-university training Department . A 10-month preparatory program provides Ukrainian or Russian language courses, as well as chemistry, informatics, mathematics, physics and biology upgrading courses.
The Pre-university training department for foreign citizens of the National University of Pharmacy is recognized as the best in Ukraine. We prepared 1 700 foreign students to study in universities of Ukraine and Russia.
Already in 2 months you can speak Russian in dean`s offices, in dormitories, transport, in shops and cafes!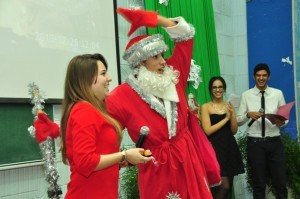 During one year you will be able to learn Russian language, get knowledge of biology, chemistry, mathematics, physics and other subjects in Russian. And as result – you are ready to study in medical, pharmaceutical, engineering, economic institutes of higher education in Ukraine and Russian.
After successful completion of the preparatory program students might be admitted to any Medical, Pharmaceutical, Economical or Engineering Faculties of any other university in Ukraine and apply for any Pharmacy-related specialty.
Admission deadline: October1
Academic year: November-August
Period of training: 40 weeks (2 semesters)
Annual tuition fee: 1595$
The Pre-university department is in a students` hostels, where all the conditions have been created for living and getting education:
dormitories where the price of one place depends on comfort ($ 30 US per month);
reading rooms where it is possible to study in free time;
INTERNET – club for work, for having a rest and for correspondences with relatives and friends;
long distance telephony, dry-cleanings, laundries.
sports complex in dormitories.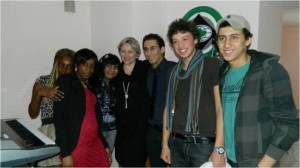 We respect your national traditions. There are praying rooms in dormitories; students can celebrate their national and religious holidays.
To enter our University and to register the entrance students` visa to Ukraine the foreigners should obtain the «Invitation to study» of the standard form
To enter the Pre-university department you must perform following documents:
   national passport
   certificate of secondary education (original and notarized copy)
   medical certificate about state of health (2 months ago, before an entrance in Ukraine)
   AIDS test result
   birth-certificate (original and notarized copy)
   12 photographs 3×4 cm
You might get an insurance policy for medical aid at the Dean's-office upon your arriving Ukraine.
Contact information:
Dean of  Pre-university department:
Zoya Kovalenko
53 Pushkinskaya st., Kharkov, Ukraine, 61002
Tel/fax: +38 057 706-22-53
training@nuph.edu.ua