The first place and main trophy – "The NUPh Rector's Cup"- gained the NUPh team.
The second place took the NUPhCollege team, the third – the Preparatory Department team.
All winners received cash rewards, participation certificates and sweet gifts.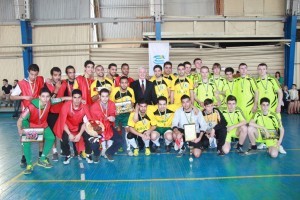 In the individual competition winners of the tournament are:
"Best Scorer" – Anas Bennatu (the NUPh team)
"Best player" – Anas Aygul (the NUPh team)
"Best goalkeeper" – Oleksandr Vitchenko (the College NUPh team)
Congratulations to the winners of the tournament and wishes of further victories– both in sport and education.